Silicon Labs
Type

Chip makers

Sector

Niet sector specifiek

Telefoon
+1 512 416 8500
E-mail
info@silabs.com
Website
http://www.silabs.com/

Bezoekadres
Adres
West Cesar Chavez 400
Postcode
TX 78701
Plaats
AUSTIN
Land
Nederland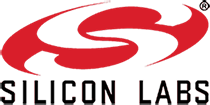 Silicon Labs is the leader in energy-friendly solutions for a smarter, more connected world
For 20 years, we have created the silicon, software and tools that enable the world's leading engineers to develop products that transform industries and improve lives.
Global mixed-signal semiconductor company
Founded in 1996; public since 2000
1,100 employees
12 R&D locations worldwide
Strong track record of innovation and differentiation
Operational excellence
6 billion devices shipped
1,500 patents issued and pending
Our Product Portfolio
Internet of Things
Infrastructure
Automotive | Consumer
Voice and data
Pushing the boundaries of technology
Our innovative products, tools and technologies empower our customers to work smarter and make the world a more connected and energy-friendly place. From MCUs, wireless SoCs and sensors for the IoT to advanced timing and power management chips for Internet infrastructure and industrial automation, Silicon Labs' solutions provide customers with significant advantages in performance, energy efficiency, connectivity and design simplicity.
Customer committed; innovation-focused
At Silicon Labs, we are relentless in our commitment to excellence. Through the continual development of breakthrough solutions, engineering excellence, design simplicity and global perspective, we provide our customers with the ability to develop the leading solutions for a connected world. Customer success is our success; we are passionate about enabling breakthrough innovation and accelerating our customers' time-to-market.
Silicon Labs
West Cesar Chavez 400
TX 78701, AUSTIN
+1 512 416 8500